Press Releases / News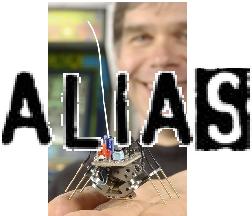 - Click here for high resolution ALIAS + News clip (6 Mb)
- Click here for low resolution ALIAS clip
- Click here for low resolution KMGH Denver Channel 7 clip

RC micro bug appears in ABC's "ALIAS" October 27, 2005.
Charlotte, the spy camera bug that Marshall puts together in ABC's "ALIAS" is in reality none other than ChildLikes' prototype RC micro bug. Mitch Randall, founder of ChildLikes and inventor of the robot bug, was on hand to operate the bug behind the scenes during the filming of the episode. According to Randall, "It was a kick!".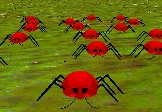 ChildLikes introduces Robotic Gamingtm
ChildLikes, Inc., a Colorado based toy development company, developed the worlds first consumer Robotic Gaming product. This achievement was made possible by the development of several new technologies. Experts predict that the Robotic Gaming industry will grow to $500M within 5 years of the release of the first affordable Robotic Gaming product. Says Mitch Randall, founder of ChildLikes, "Our patents assure us a very large portion of the [Robotic Gaming] pie". To learn more about Robotic Gaming, click here.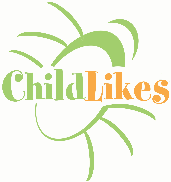 ChildLikes Robotic Microbug appears on ABC's "ALIAS" October 27th, 2005.
To learn more about Robotic Gaming, go to www.robotic